Dress Diary of a 'Short Sleepy Hollow'
SO LETS PLAY..........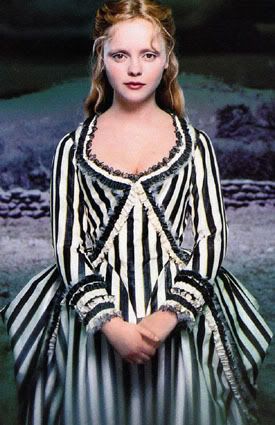 In the beginning there is always research, I started with
http://www.costumersguide.com/cr_sleepy.shtml
This women is a legend, providing you with images and info that would take hours to gather otherwise.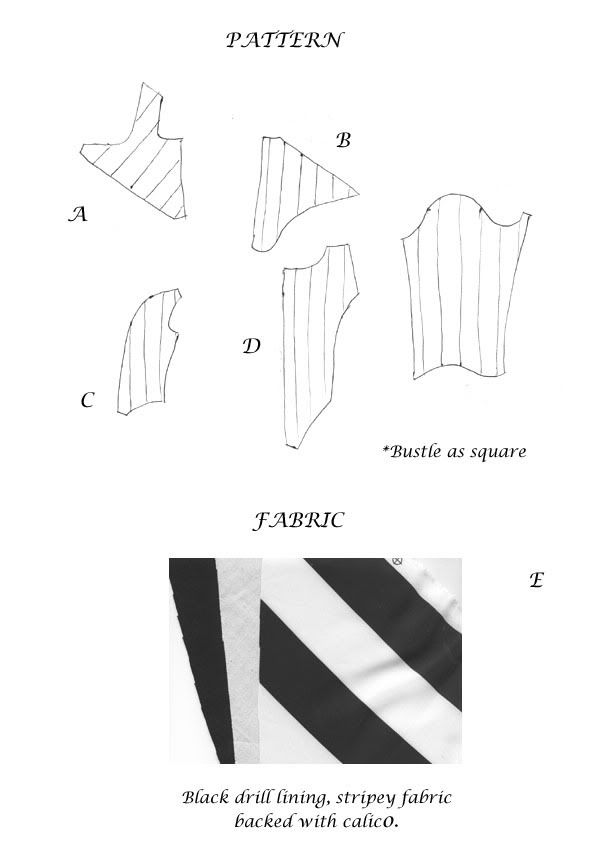 I am using the same bustle style I put on my 'La Anglaise' Pirate Outfit
http://forgefashion.livejournal.com/17469.html
Ive taken the colour off these images to give a rough visual (though the stripes will be bigger).
ACCESSORIES
So from the above you can see the concept idea, I think I may add a little lace collar when its finished and a hat - most likely one of my felt jobs......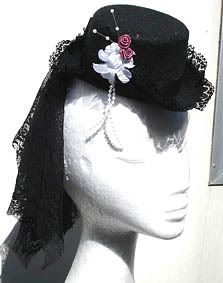 I also like the idea of having a pair of high waisted shorts to wear with it.......since this project is just for fun it couldn't hurt could it! :)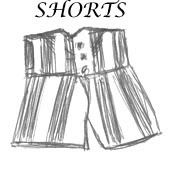 Time for a random project that has been on the back burner.......sometime ago I sketched and produced a pattern for my own version of the black and white 'Sleepy Hollow' gown. I recently found the fabric pattern pieces cut out and ready to go, reminding me I should get on to the actual sewing and as previously mentioned begin my dress diaries.